Mondopad – World's Biggest Tablet
Are You Ready For The Most Amazing Presentation, Collaboration & Video Conferencing System In The World?
Imagine a 55-inch touch tablet that lets you video conference, make presentations, mark-up documents and send email. Introducing the InFocus Mondopad, the simple solution to conference room clutter.
The Mondopad puts everything you need to present, capture and share ideas at your fingertips—all beautifully integrated into a single powerful device.
Multi-touch high definition 55-inch display
High performance Intel i5 PC running the latest Windows 7 Pro
Full version of Microsoft Office
Digital whiteboard
High definition 720p camera with 4 integrated microphones
Voice-optimized sound bar for improved dialogue clarity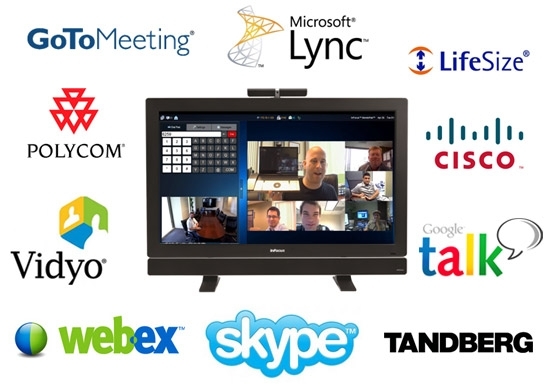 To Request A Demo, Fill Out the Form To The Right