Office Move
Stress-Free Office Moving and Office Cable Installation services for businesses in Wilmington, Philadelphia and Newark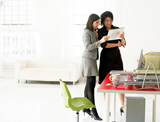 Are You Afraid That Moving Your Business Will Mean A Hit To Your Bottom Line? "I'm afraid if I relocate my office, business is going to grind to a screeching halt." Not anymore, with our affordable office cable management services.
Let Micro Enterprises LLC calm your fears with office moving and network cabling services for a worry-free relocation of your Wilmington, Philadelphia and Newark, DE company.
The team of experts from Micro Enterprises will have you up and running fast, with:
Less downtime, with office cabling services that can be implemented without disruption to your work.
Stress-free wiring services that make the process of office moving simpler.
Fixed rates for office transfer coordination services, offering more predictable budgeting to your business.
Don't let moving your office become the focus of your business.
Micro Enterprises has the experience you can depend on to end the stress of moving your growing business. Serving Wilmington, Newark, New Castle, Philadelphia, Swedesboro, Mt Laurel, Cherry Hill, Moorestown, Mt Holly, Elkton, Chester, Woodbury and Paulsboro, our office cable management services are supported by experts that act as an extension of your business.
When you count on our custom solutions for cable equipment/server racks, office moving, office cable management, office cabling services, communications cabling solutions, or structured computer & data cabling, you can rest easy knowing your business is in good hands.
Our expertise in both business and IT means you get a dependable cabling solution that you can count on for the life of your company. Our office cabling services and office moving solutions are created with room to grow, so you know your IT infrastructure will be worry-free for years.