On Demand Services
Affordable Computer PC Repair and IT Help you can count on in Wilmington, Philadelphia and Newark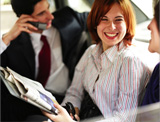 Does Your Office Go Into A State Of Panic Everytime Something Goes Wrong With Your Computers? "Computer software help should not cost as much as I'm currently paying." Sound familiar?
Micro Enterprises LLC offers computer PC repair that doesn't cost a fortune when you need IT help for your business in Wilmington, Philadelphia and Newark, DE.
With Micro Enterprises on your side for IT help, you get:
Economical repairs, with on-demand IT help, you'll never pay for services you don't want or need.
An IT team that works as an extension of your company without incurring the cost of hiring a full-time Technology Support guy.
Fast service when something breaks, helping you get back on track sooner than you ever thought possible.
Computer Help & IT Support On Demand lets you depend on your technology, even when the inevitable occurs.
Micro Enterprises provides expert IT support and computer repair only when you need it, so you can enjoy the benefits of advanced technology without worry. Serving Wilmington, Philadelphia, Newark, New Castle,Swedesboro, Mt Laurel and Cherry Hill, our on demand IT & software help is the key to increasing your business's profitability.
If you need PC tech support help online, computer diagnostics, remote PC repair, software help, computer repair services, software help, online computer support, computer help, computer and technology support, fix computer problems, or PC help & IT Help, you can depend on us.
Tired of wasting valuable time looking for the right IT company? Let us show you how IT help can be quick, reliable AND affordable.